Welcome to AFG Suite.
As an AFG broker, you are partnering with a company with a continued focus and investment on technology to help your business grow. AFG brokers have access to our award-winning tools to help maximise efficiencies, leverage the full potential of today's technology, stay ahead of the game and help set you apart from the competition.
AFG Suite is our latest set of integrated technology tools and apps which you can access all under the one roof and the one login, designed to fuel better business practice, better client experience and better growth.
Dashboard displays a summary of information from other products in AFG Suite and services from AFG

See a quick overall snapshot of your business portfolio and other important information

Drag and drop widgets to customise the layout to how you want to work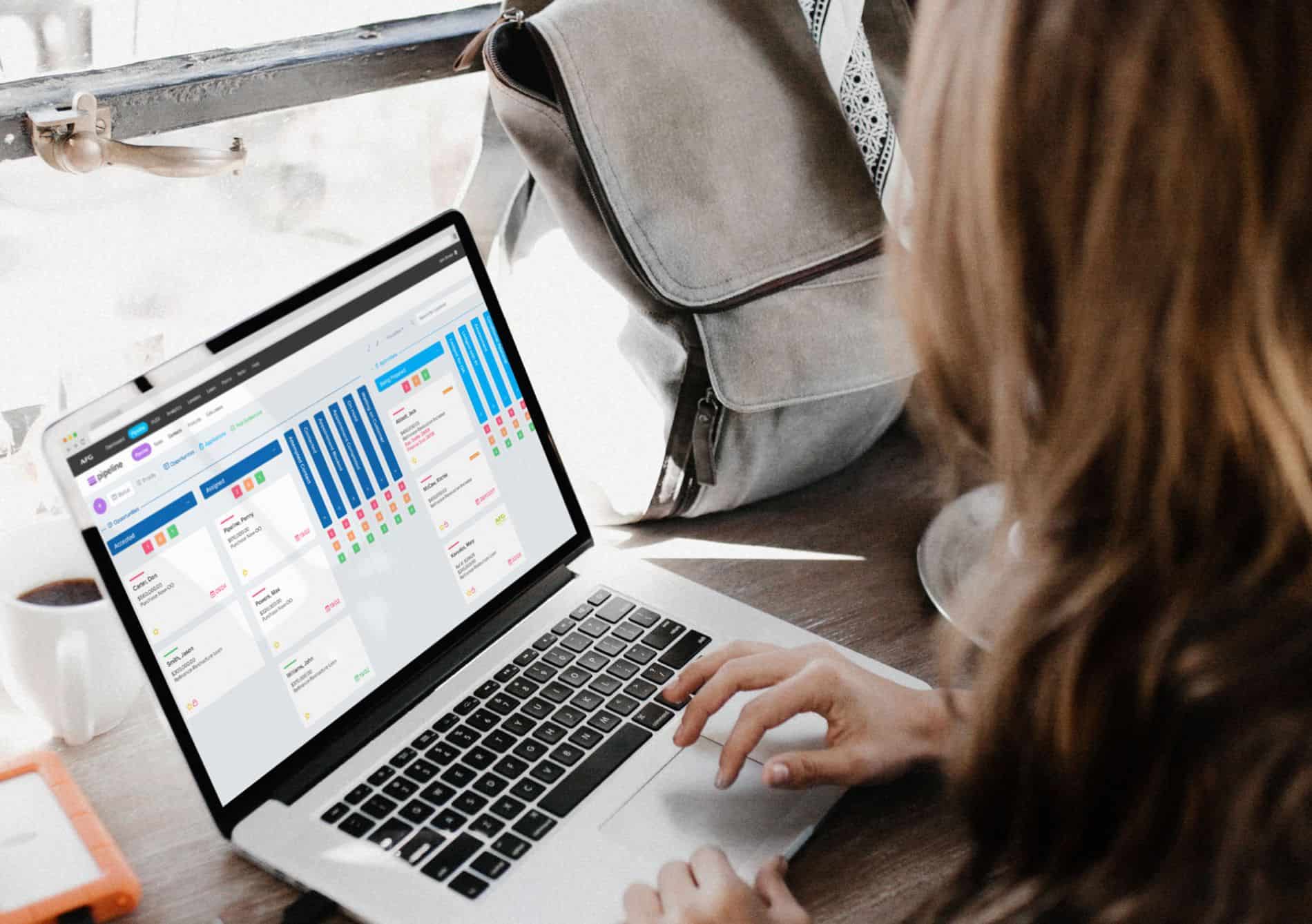 Single customer view across all contact and loan info
Drag and drop customer cards to progress customer applications
Visual traffic-light prioritising system for tasks, opportunities, applications and settlements
Automated workflows to progress customer applications based on lender back-channel messages
Process-driven activity templates for wide-range of loans
Full-integration and data-synchronisation with FLEX
Our award-winning, end-to-end technology platform – the engine room of your business
Live product access, inbuilt compliance, live deal tracking and commission system
Oracle based, bespoke platform fully supported, continually enhanced and upgraded
The clever reporting tool serving up the right business intelligence in real time

Access data on deals lodged, settled, commission payments, portfolio growth, customers and SMART stats

All the key indicators you need – just like having your own business analyst on board
A bespoke learning management system dedicated to your training and development needs

Tailored learning pathways and additional course libraries at the touch of a button

Transparent and trackable with full training history on display, and where you store your CPD points.
An extensive knowledge-base of information across a vast array of topics

View the status or create service request directly with our member support team

You're able to follow articles in your account so you're able to stay informed with updates
Our search engine for lender information
Lenders is your library of lender and key business partner information.  It's fast and it's smart; understanding mortgage terminology such as LMI and LVR – and expands industry terms on your behalf as you go. 
The information extends well past the basics, even housing marketing materials to help you attract new clients and grow your business.
Your online search engine to access all the lender information you need at any time

Products, policy, contacts, calculators, commissions, Lender matrix and marketing materials all in the one place

Custom built search engine that intuitively speaks your language
Speed up your updates and request
Forms is pretty much as it sounds – a series of online web forms to make admin a walk in the park.  Make administration changes easily and quickly without having to pick up the phone or find the right email of who to contact. The forms are easy to find and easy to use, giving you the peace of mind your house is in order and everything is up to date when it comes to the running of your business.
A tool for Approved Officers to make administrative changes with ease

Simple web forms to add or remove brokers and staff, or change referrer details

Make changes to bank account details and commission splits with no fuss
Work easier and more efficient with your partners
With so much of your business coming from your valuable referral sources, Refer is AFG's tool to help you manage and grow your pipeline when it comes to referral business.  Refer helps you streamline the lead process, a tool both you and your referrers can use where leads are sent through electronically to you and then automatically populating into FLEX. Working well for referral sources both with and without commission structures in place, referrers can easily track the status of business they have passed your way, from initial contact right through to settlement. On the customer front, clients are also notified via an automated email from their referrer that you will be in touch and to expect your call.
The tool can also assist you to meet your NCCP obligations with all the information stored in the right place when it comes to your referrer register.  It just couldn't be easier, helping streamline your processes and helping fuel this important source of new customers.
Your custom-built referral management tool allowing you to track your referral business

An easy to use digital solution giving you and your referrers the right visibility at every stage

No need to double handle or re-key with leads loaded into FLEX, all stored nicely to help you meet your compliance obligations.
The iPad app is such a great tool, its brilliant in its ability to calculate quickly. Whether it be to calculate the mortgage insurance, loan repayment, borrowing costs, it can quickly illustrate to the client at the touch of a screen.
FLEX iPad
The ideal tool for a meeting on the run.
Product search and compare
Borrowing capacity calculator
LMI premium calculator
Stamp duty calculator
Loan repayment calculator
Total cost of purchase calculator
Loan comparison calculator
Automated Privacy Consent and Credit Guide generation (with the ability to sign on the iPad)
Capture supporting documents using the camera
Electronic lodgement
AFG Mobile
All the information you need at your fingertips.
Available on iOS and Android
Access to your opportunities in Pipeline
Access to your contacts in FLEX
Access to extensive lender and product information
Tailored search capabilities
Expansive selection of calculators that make it easier for you to stay ahead of the game while you're on the go
Call or email your contacts with a touch of a button
Get directions to your customer's home on the way
Can be used with no internet connection
Broker Fact Find
Does the legwork to speed up a deal.
Collecting customer information can often slow down the process for both you and your client. It takes time for the client to supply it and then more time for you to enter it into FLEX. Broker Fact Find is an online customer tool that lets your customer do the data entry for you and helps streamline the application and approval process – saving you time and money.
Branded with your logo and details
Makes it easy for your client to supply information with guided data collection process
Intelligently skips questions or asks for additional information depending on your client's answers
Automatically emailed to you on completion, and all the data is updated in FLEX
Speeds up the process, allowing your client to provide their details at a time and place convenient to them
My AFG Broker App
The smartphone app for your customers.
My AFG Broker App is a quick and easy way for your customers to contact you, share your details with their friends and family, quickly compare home loans, use calculators to better understand their situation, and read the latest industry news. Branded with your logo and up-to-date details pulled from FLEX, it's the ideal way to stay in touch with current and new business opportunities while expanding your customer network.
Available on both iOS and Android
Customised with your branding and details
Quick access for your customer to your contact details
Links to industry and your own social media posts
Home Loan Comparison tool and a suite of calculators